A Selection of Articles:
"Jati Kutta: the street dog, the servant, and me," Between the Species, Vol 25 (1), April 2022.
"Safety first… unless it's the planet or the RCMP worksite at Fairy Creek," Medium, June 30, 2021 
"COVID-19 isn't the only sickness spreading through meat plants," Medium, May 7, 2020
"A palate for pestilence: Ominous links between COVID-19 and industrial animal farming," Sentient Media, March 19, 2020
"The collapsing cosmos: What's Pharaoh got to do with it?," Clarion Journal of Spirituality & Justice, February 1, 2020
"Narcissism is our greatest problem, not wild animals,"
Times Colonist, July 7, 2019
"On goat-herding, politics, and Judeo-Christian principles,"
Clarion Journal of Spirituality & Justice, June 28, 2019
"Eating our way to environmental ruin,"
Times Colonist, March 24, 2019
"Never mind the Bengal Room – what about the tiger?"
Times Colonist, June 23, 2016
"In defense of dogs: Srinagar needs its street dogs. Here's why…"
Greater Kashmir, March 14, 2015
"Perilous pathogens and pathological PR: The rabies war in Bali,"
Animals 24-7, May 2, 2014
"It will go astray sans strays,"
Bangalore Mirror, Nov 24, 2010
Books to Which I have Contributed: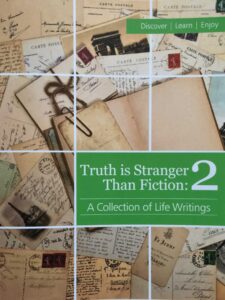 Lisa Warden, "Extract," in Truth is Stranger than Fiction 2: A Collection of Life Writings. Canterbury Christ Church University, 2013.